Amazing India Tours Terms & Conditions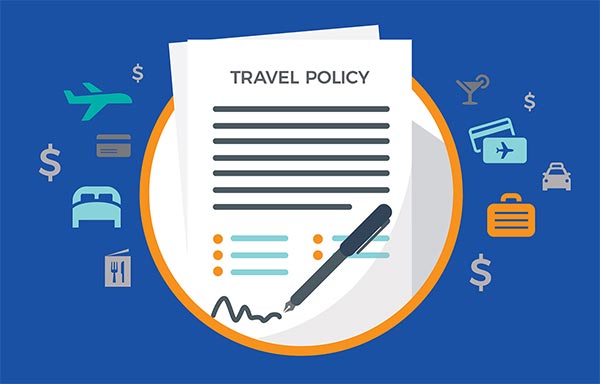 Booking:
On confirmation of booking your agreement is with Amazing India Tours.. An agreement exists between us when we confirm your visit/travel benefits and have gotten the store sum from your end.
 Instalment:
For the administrations obtained, a base store of 25% of the complete expense is to be paid by you to Amazing India Tours. The store is required to hold the setting up for affirmed premise.
Balance Payment
Balance  instalment is to be made 45 days before the date of beginning of administrations. Any reserving made inside 15 working days of the date of administrations would be viewed as a late reserving and for the same the full and last installment is required to be made at the hour of booking itself.
Note:
Apart from above, in the event of appointments for exceptional train excursions, lodging or resort appointments during the pinnacle season (X-Mas, New Year, Pushkar Fair, Diwali and so forth) full installment is required to be made at the hour of booking itself.
Terms and conditions for Group booking will be isolated and case to case premise.
Method of Payment:
Worldwide customers can make installment utilizing any of the accompanying strategies:-
By Paypal Payment Gateway
By Bank/Telex Transfer to our Bank A/c.
Instalments Procedure:
All installments are to be made in name of Amazing India Tours
Strategy Regarding Cancellation/NO SHOW/EARLY DEPARTURE :
If there should arise an occurrence of retraction of visit/go benefits because of any avoidable/unavoidable explanation/s we should be educated recorded as a hard copy.

Dropping charges would be compelling from the date we get letter recorded as a hard copy and abrogation charges would be as per the following:
30% of the stored sum will be non-refundable in the wake of affirming the booking
In the event that Pax drop the booking 60 days before the date of appearance in India, there will be 70% crossing out charges apply
In the event that Pax drop the booking 45 days before the date of appearance in India, there will be 100% crossing out charges apply
It would be ideal if you Note:-
Irrespective of previously mentioned retractions pieces – incase of crossing out of visit/travel administrations after the booking is made with us – a base 70 % administration charges would be material.
In the event that you drop the outing after initiation discount would be confined to a constrained sum that also would rely upon the sum that we would have the option to recoup from the hoteliers we belittle. For unused inn convenience, contracted transportation and missed suppers and so forth we don't bear any obligation to discount.
If there should be an occurrence of unique train ventures (like Palace on Wheels, Royal Rajasthan on Wheels, Deccan Odyssey, Golden Chariot, Indian Maharaja and Maharajas Express) – a different crossing out approach is appropriate (which would be exhorted as and when required).
Please note that if reserving for the following period is/are dropped, because of at all explanation, no discount would be made for said wiping out.
High Peak Season appointments ( from15 Dec to 15 Jan).
Festival Period Bookings (Festivals like – Diwali, Duseera, Holi, Pushkar reasonable and so on ).
Long Weekends Bookings.
Discount:
Concerning discount of unused/unutilized administrations (which are paid for and dropped ahead of time) the discount sum would be worked out based on scratch-off arrangement as depicted above and the cash would be likewise discounted to the individual who has made the installment to us. If you don't mind note that the discount procedure may take 2 – a month because of banking techniques. On the off chance that the discount is made to the Visa account OR to Bank account, the bank charges would be charged from the discount sum.
ARRIVAL AND DEPARTURE POLICY:
Registration Timings: 1200 – 1500 Hours
Unexpected appearance is dependent upon accessibility. For ensure early registration, reservations should be made beginning from the earlier night.
Registration Timings: 1000 – 1200 Hours
Late registration are accessible on solicitation and subject to accessibility/Payment.
Additional Usage of Vehicle:
If it's not too much trouble note that the expense of additional utilization of vehicle (vehicles/mentors with the driver) is excluded from the administrations and subsequently additional use of Vehicle after exchange or in the wake of touring isn't permitted.
 Our liabilities and impediments:
It would be ideal if you note that after the finish of the visit/administration cost, if there are any climbs in extra charges of landmarks/galleries, charges, fuel cost or guide charges by the Govt. of India, the equivalent would be charged as extra.
Amazing India Tours rates depend on the overarching rates as haggled by us with the lodgings, aircrafts and so forth. Inns and Airlines hold the option to adjust the rates without notice. If there should arise an occurrence of such change – the rates cited by us before alteration can be changed by us as per the adjustments by inns or aircrafts.
Amazing India Tours and its partners demonstrations just in the limit of a specialist for the inns, aircrafts, carriers, railroads and the contractual workers offering different types of assistance and all trade orders, receipts, contracts and tickets gave by us – are given liable to terms and conditions under which these administrations are given by them. The tickets, coupons or entry contract being used via transporter/lodging or different temporary workers delivering administrations will comprise the sole agreement between the Clients and such contractual workers.
Amazing India Tours will not be liable for any deferral or change in program or costs brought about or uncommon/weighty misfortune, injury and harm – straightforwardly or by implication – because of characteristic dangers, flight scratch-offs, mishap, breakdown of apparatus or types of gear, breakdown of transport, climate, ailment, avalanches, political terminations, demonstrations of God, hazards episode to the ocean, floods, fire, demonstrations of Government or some other specialists, wars, common aggravations, riots, robbery, pilferage, plagues, isolates, clinical or custom office guidelines, defaults, or some other causes outside our ability to control or any untoward occurrences or any such causes at all including any obligation or additional costs continued by the Clients. Further, the Clients will be at risk for the obligation or additional costs brought about by him/her because of the swearing off causes.
Amazing India Tours will not be mindful and will not acknowledge any risk towards the Clients or his/her legitimate delegate for any loss of property or harms coming about because of death or wounds including loss of administrations which the Clients may continue by virtue of act, carelessness or default by any transportation Company, inn specialists or some other assemblage of people, its operators or specialist co-ops offering such types of assistance or offices or emerging out of or while occupied with any visit, methods for transportation or different administrations, whether because of possession, support , use, activity or control of any car, bike, vessel, engine, or other vehicle in like manner transporter or something else and whether because of its or there carelessness or something else or paying little heed to how caused. Customers utilizing sporting gear, bikes, cruising pontoons, scuba plunging gear, employed or provided by inns or rental bodies will do as such at their own hazard.
Amazing  India Tours don't have any protection strategy covering the costs for mishap, infection, misfortune because of burglary, or some other reasons. Guests are encouraged to look for such protection plans in their nation of origin. All stuff and individual property/s consistently are at the customer's hazard.
Amazing India Tours maintains all authority to drop any administrations on the off chance that it considers that the visit, excursion or entry is impracticable in any way, shape or form or should conditions warrant such activity, after discounting the worth thereof and the Client will not have some other or further case against the organization by any explanation thereof.
Amazing  India Tours claims all authority to decline to complete its agreement with any individual whom it might consider to be unwanted in its total caution and it will not be required to show any purpose behind doing as such.
Note: To ensure any/all appointments during Pushkar and Christmas and New Year the inns require a 100% non-refundable store 90 days before the appearance for FIT customers and Groups.
Jurisdiction Clause : 
All the debates emerging out of this understanding or some other ensuing understanding would be dependent upon Agra Courts as it were.
RESPONSIBLE POLICY
Responsible Travel Policy
Our Vision 'Responsible  Travel' signifies making business progress while positively affecting the general public and condition in which we work and from which we advantage. At the point when we make our visitors' movement blessings from heaven and encourage their excursions to various pieces of our astounding planet, it is imperative to us that through the travel industry, our visitors and we can make a constructive commitment to the individuals and spots en route. For us, Responsible Travel implies constantly working intimately with our group, our accomplices and our visitors, to guarantee that the movement encounters we offer advantage to the host networks and their neighborhood and national economies while having negligible effect on the common and social condition. We accept that all aspects of Responsible Travel – networks, condition and financial matters – are commonly steady, and that maintainable and delicate the travel industry is critical to monetarily creating networks and safeguarding the social legacy and condition in the goals that we offer to our visitors. Responsible Travel: Our Approach In our view, being a Responsible  Tour Operator normally implies being mindful in the manner that we work – it plagues what we do on an everyday premise and involves five key measurements.
ENRICHING EXPERIENCES
Giving advancing and frequently groundbreaking encounters to our visitors is just accomplished through certifiable consideration for our visitors' movement dreams. We guarantee this through the accompanying measures: Testing all our movement goals Facilitating improving experiences Encouraging nearby association Personalized and proficient assistance We survey our effect through get-together visitor criticism after each excursion, which extraordinarily motivates us and empowers us to ceaselessly upgrade our administration.
TEAM TREATMENT
Treating all our colleagues with deference and poise, guaranteeing a sheltered and helpful workplace and working conditions. Adaptable working choices for seeking after instructive and other individual needs Learning and development openings Individual strengthening Open and valuable criticism Active group commitment
PARTNER RELATIONSHIPS & EVALUATION
Setting up aware, financially reasonable, reliable and commonly helpful longterm accomplice connections, ingraining the significance of solid moral qualities. We endeavor to just work with accomplices who bolster network and protection ventures, limit their natural effect, and treat their group the manner in which we would need to be dealt with.
ENVIRONMENT RESPONSIBILITY
Working internally to improve our environmental footprint, and choosing partners and accommodation providers who make earnest conservation efforts and with lower ecological impact. Do not prefer to use paper in our organization as we always send e travel documents to our clients by email which travelers can show in their mobile at any necessary place when required as we care about the environment. Suggest our travelers to reduce the use of water by following ways a) Chuck the shower ask for a bucket and mug instead. A bucketful of water limits your use. b) Don't leave the tap running while brushing your teeth or shaving. Only use water while rinsing. Limit the use of plastic bottles by keeping reusable metal travel bottles to save the environment Do not promote such tours which gives damage to the environment and wildlife ecosystems. We avoid any wildlife tours that promise up-close encounters with animals, as these may be unethical. We do promote safaris as it helps to contribute towards the conservation of wildlife as the money is reinvested into the national park and tiger conservations. . Do support carbon reduction schemes as we promote use of electric cars, cycling to work and we do also promote cycling tours, rickshaw ride, battery van to our travelers, Flexible working from home arrangements Preservation and conservation focus in destinations Team and guest awareness Responsible Travel in Action Is responsible travel an oxymoron? We believe not. Through our inclusion we endeavor to guarantee our outings are as mindful as could be expected under the circumstances, through a considered methodology that incorporates proceeded with interchanges and worldwide and nearby activities
CONSIDERED DESTINATIONS
We advance the positive parts of the movement goals which we are energetic about and urge our visitors to visit them if their movement dreams are in accordance with what the goals bring to the table. We advance outside of what might be expected places and stay away from goals that might be unfavorably influenced by the travel industry. We place extraordinary accentuation on top notch nearby aides who can give inside and out bits of knowledge into every goal in a socially delicate way. We energize and advance protection extends that have significant travel industry related measurements. We attempt to guarantee that in any event one colleague visited each spot that we elevate to our visitors.
ENVIRONMENTAL MANAGEMENT
We attempt to limit our visitor agendas' antagonistic effect on nearby conditions while augmenting the advantages. We bolster and support earth sound administration of facilities and touchy, feasible exercises. We support ecologically and socially solid undertakings through productive input, unbiased guidance, and through making mindfulness and giving them business openings.
Economic RESPONSIBILITY Encouraging our visitors to cooperate with the host networks and network based associations while expanding the advantages to nearby economies and networks. We guarantee this through the accompanying measures: Cultural legacy safeguarding Mentoring colleagues Considerate sourcing of presents for our visitors Enriching experiences We bolster and advance accomplices that are guided by solid moral qualities and supportable standards. We make and keep up organizations with littler nearby organizations where conceivable, as opposed to bigger or global ones. We will make mindfulness and steer our accomplices towards reasonable conduct through creation our accomplice determination models straightforward. We abstain from working with accomplices and providers who we accept negatively affect the nearby condition or treat the neighborhood networks or their group impolitely. We don't utilize unfamiliar visit pioneers or aides as we accept that nearby aides as a rule improve work. We clarify and straightforward courses of action with our neighborhood accomplices and providers, and bend over backward to abstain from misusing them or their group.
SOCIAL RESPONSIBILITY
We support noble cause and network ventures which motivate us and where we accept we can have any kind of effect past just giving gifts, through utilising our aptitudes and abilities such that they have a positive effect and furthermore improve our colleagues' and visitors' encounters.. We bolster nearby network based undertakings and little scope organisations and attempt to guarantee that they get a decent amount of the advantages from our visitors' outings. We empower the work of neighbourhood individuals through the facilities and tasks that we support.
GUEST AWARENESS
We are consistently legitimate in our recommendation to our visitors. We attempt to give our visitors the most practical picture conceivable of what their excursion will resemble – as we accept that coordinating desires to the nearby reality, and afterward surpassing these desires, is the best approach to reliably captivate our visitors. We urge our visitors to develop their comprehension of the goal preceding takeoff with the goal that they know about any social or natural issues. We give our visitors as much applicable data on every goal, culture, conventions, nearby economy and touchy territories as we can, as close to home exhortation, instructive manuals and our own in-house Travel Guides. Voyagers are given precise data on the social and political circumstance in every goal to which the explorer is going to travel. We make mindfulness among our visitors for our accomplices' manageability activities and advance exercises including these, e.g., visiting accomplice bolstered neighbourhood towns. We give visitors access to our Top Tips for Responsible Travel. Our Travel Consultants are glad to impart this to our visitors